Wedding Manor
Wedding Celebration and Ceremonies

We are help you to spend the most beautiful Wedding day possible, the Wedding Manor offers everything that you could need. To embody the qualities of a professional-quality Wedding, Shin Yokohama Kokusai Hotel turned its annex building into a venue specially for Weddings. Our entire staff will help bring about your dreams through impeccable servicè.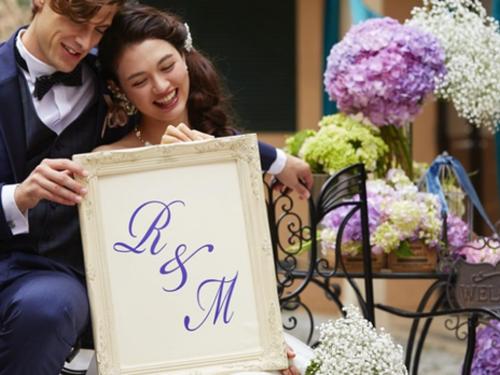 Originally, a "manor house" was a place where English feudal lords received their guests. Shin Yokohama Kokusai Hotel's special wedding venue, "Wedding Manor", can also be used t Welcome the special couple and their guests with boundless hospitality.
Everything for Your Dream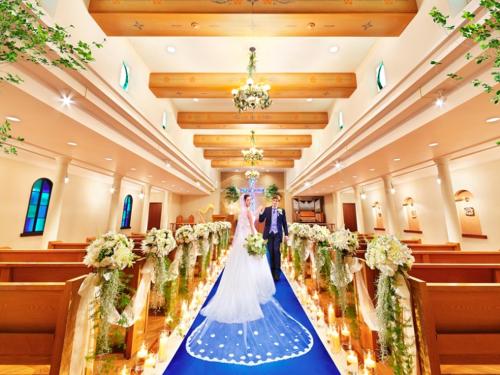 Church 
Everyone can attend the ceremony. We focus on the theme of presenting an elegant and warm atmosphere. 

Queen's Berry Mall
A luxurious and romantic time that leaves nothing to be desired. 

Delicacies 
Painstakingly crafted and delicious delicacies is what the Wedding Manor takes the greatest pride in.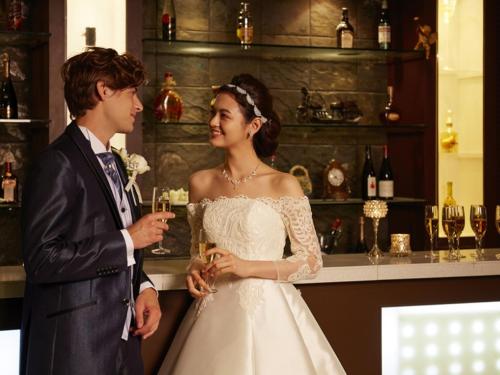 Dress and Adornment
A permanent wedding dress room is kept ready for you to visit at any time. 

Shrine 
We also have a Japanese shrine style ceremony option as well. 

Japanese Style Dress 
Japanese traditional Kimono wedding.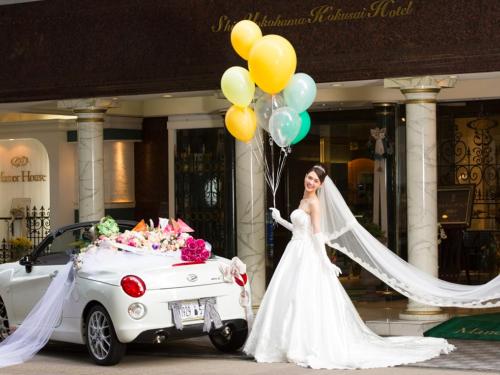 Premiere Hotel Wedding Service

The main hotel building and the wedding venue adjoin one another directly. This sort of ideal arrangement is hard to come by. The beauty of a wedding at the hotel is in how it offers complete facilities and ample staff, which can ensure first-rate service quality. The day of the wedding included, no matter when you visit the hotel, you can always inspect the related equipment and facilities. Additionally, the hotel's lodging facilities make it easy for you to receive guests from a long distance away, another charming aspect of having your wedding at the hotel.
The Quality and Convenience of a Hotel Wedding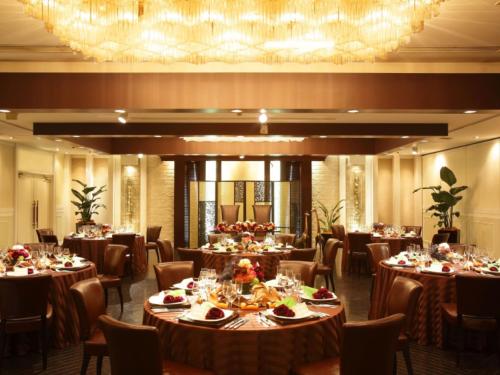 After-Parties 
Shin Yokohama Kokusai hotel has 19 banquet rooms that can meet the needs of any sort of after-party. 

Lodging 
Shin Yokohama Kokusai Hotel has more than 200 guest rooms and provides with comfortable space to rest. 

Restaurants 
Besides teppanyaki, we also have Japanese cuisine, Chinese cuisine and other various kinds of gourmet food. 
Meeting Venue Introduction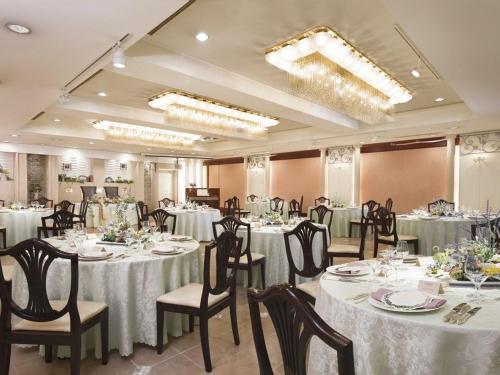 Giving full play to the features of the hotel, there is a complete variety of meeting venues. 
We have prepared 19 meeting venues of different sizes and styles. You may come in person to visit them before making your reservation. We will recommend the ideal plan for your usage of the venue. Please feel free to join us here! 

Large Banquet Hall / Can Accommodate 700 Persons
Suitable for holding large enterprise meetings, inaugural ceremonies, and other celebratory activities.

Mid Sized Banquet Hall / Can Accommodate 200 Persons 
Suitable for holding appreciation banquets and all kinds of parties.

Small Banquet Hall / Can Accommodate 40 Persons
Suitable for holding family dinner parties or business meetings.